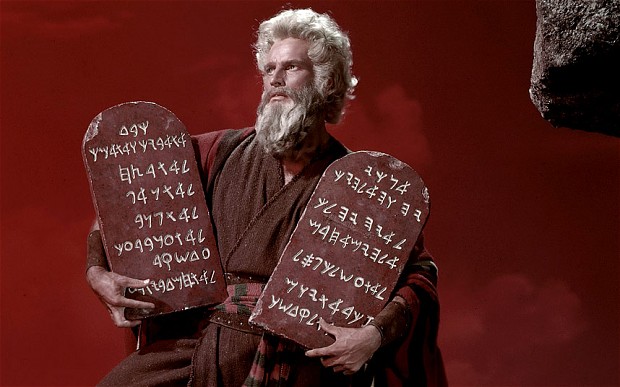 July 18th, 2017
Posted by Ben Ratkey
AdWords, Google, Google AdWords
0 comments on "The 10 Commandments of AdWords"
Ask many small business owners about online ads, and you might hear something like this:
"I tried AdWords, but it just didn't work for me."
Or worse still, perhaps they bought ads from Yelp and received little to no return on ad spend (ROAS). Then they threw up their hands despairingly and concluded that Internet ads are no good.
(Protip: Never buy Yelp ads.)
Here's the thing: most people don't use AdWords correctly because, admittedly, it's not 100% intuitive without some understanding of Internet marketing and search engine traffic. Even when you do have a working knowledge of those things, it's not always simple to maximize AdWords to its full potential.
But on the other hand, if you do use AdWords correctly, it can be a terrific channel. Here's how to do it right. If Charlton Heston were here today, these are the commandments he would have for you.