January 4th, 2017
Posted by

[email protected]
Local SEO, SEO
0 comments on ""Hair Salon Madison WI" SEO Google Page 1 Analysis"
What does it take for a hair salon in Madison, WI to appear on the first page of Google?
We analyzed the top known local search engine optimization (SEO) factors to let the businesses currently ranking lower what it would take to earn a spot higher up on the first page.
Here's an indication of the kind of monthly search volume a phrase like this gets according to Google's keyword planner: 1300 per month! That's real money every single month of the year for those who go after it.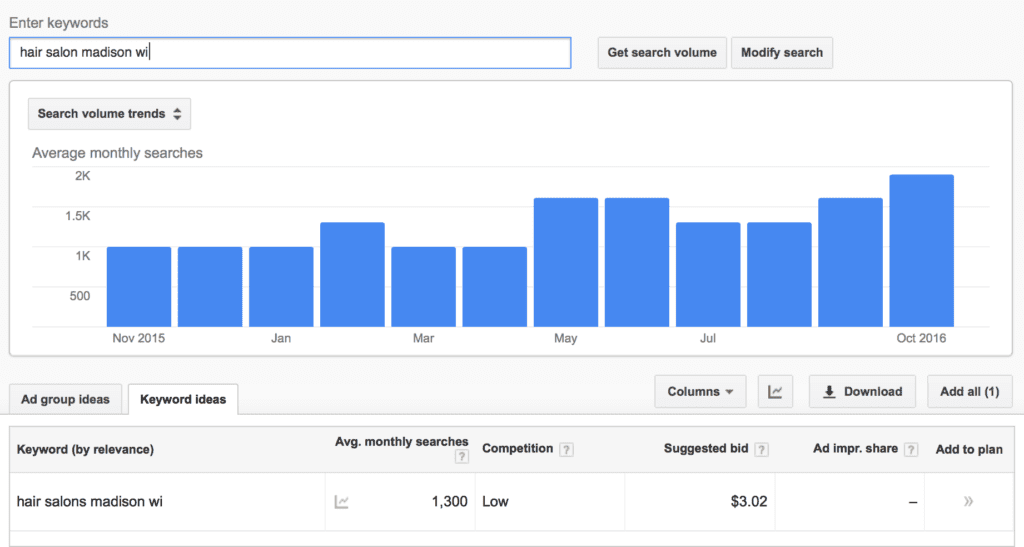 Why page 1 matters and what it takes to get there in general
Here's an overview video in which we discuss how ranking higher for popular search engine queries can grow your business. We also describe the top ranking factors SEO companies target to make gains.