April 8th, 2021
Posted by Eagan Heath
Conversion Optimization
0 comments on "Why You MUST Use Custom Landing Pages for Your Campaigns"
I'm going to tell you a secret that changed our business forever and skyrocketed our client's marketing results.
Are you ready?
Build standalone landing pages for your campaigns.
Sounds simple, right?
Like almost bordering on silly, simple.
Well, let me tell you a quick story.
A case study that proves the point
We used to run Google and Facebook Ads to our client Easton Motors' website. We thought they had a pretty solid conversion rate in the 3-5% range.
With a 3.33% conversation rate, you need 33 visitors to your page to get a conversion.
With a 5% conversion rate, you need 20 visitors to your page to get a conversion.
So for this client, we needed somewhere between 20-33 visitors to get a conversion, aka a lead for their sales team to sell to.
From what we could see in their Google Analytics and HotJar screen recordings, it looked like a lot of people would hit the site, then browse the vehicle inventory.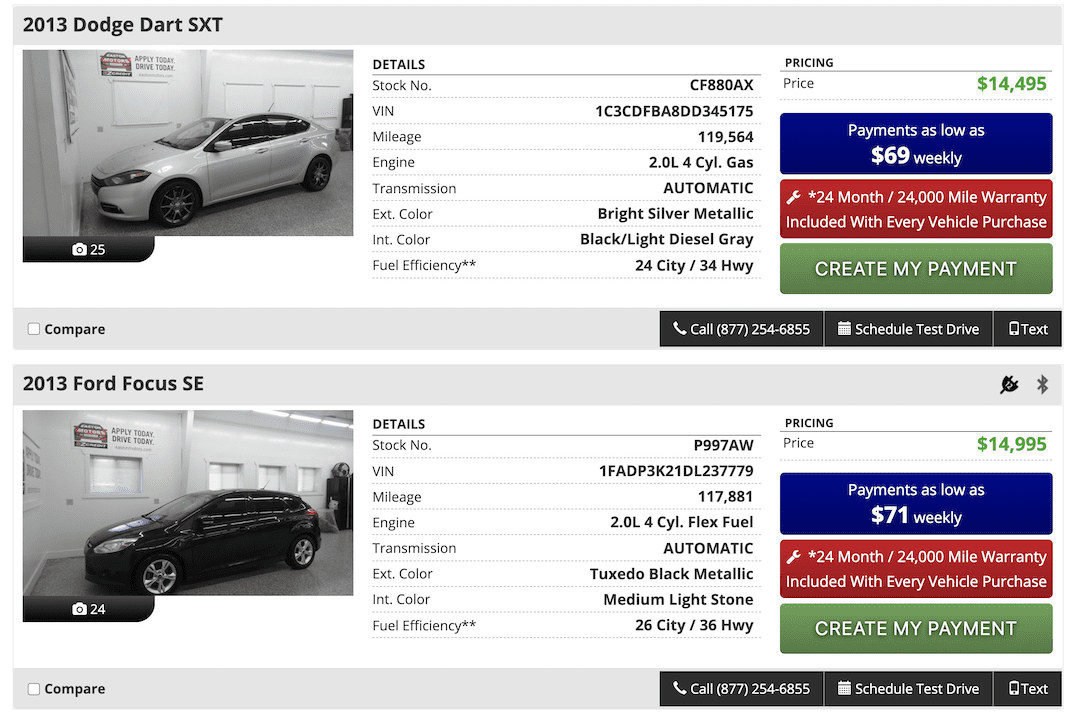 But the real goal for this client was to get their website visitors to start the finance application process to see if they qualified for in-house financing. If they didn't then it didn't make sense to have them browsing the cars on the site.