UPDATE: Never ever ever buy Yelp ads!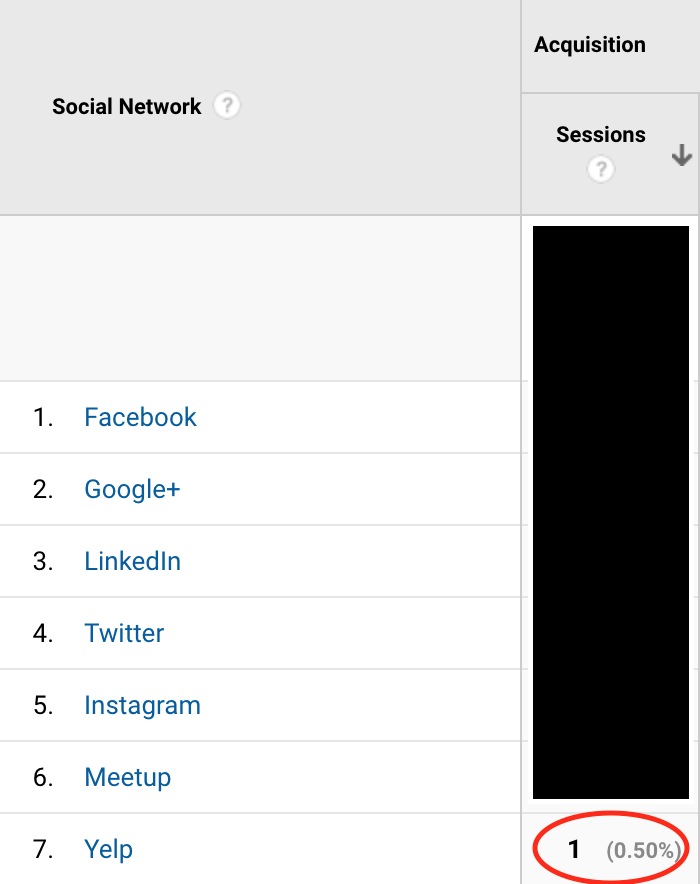 ORIGINAL POST: We are constantly amazed at the animosity Yelp inspires among business owners we talk to. They frequently bring it up to us unprompted or fly into a mini-rage when we mention the "Y" word. Terms like "shakedown," "scam" and "the devil" arise commonly enough that the company might want to take notice. (From the conversations we've had with Yelp, they don't plan on changing anything.)
Once the curses have mostly passed, it's then our unfortunate job as a Madison SEO company to tell businesses they should capitalize on Yelp anyway, however bad the blood. This doesn't always go over well, and we've actually been told this is a non-starter: that the business has been burned so badly they don't even want to deal with Yelp.
So what's going on that business owners resent this top online business directory that is almost a search engine in its own right?
Why Some Business Owners Hate Yelp
The ire generally spawns from the fact that Yelp regularly hides 5-star reviews and makes it less than easy to deal with low-star reviews. Then to really irk the business owners from whom they derive their revenue, they usually call to sell $325+ per month of advertising. Ouch. Probably not someone you'd invite to a party.
We recently experienced this "1-2 punch" ourselves at Get Found Madison. A Yelp representative peddling their "full service" ads called almost daily for weeks until they reached us. (Providing SEO services for Wisconsin businesses specifically has its perks as we can tell non-Wisconsin area codes aren't customers calling us.) Right before the call, we noticed the following on our page: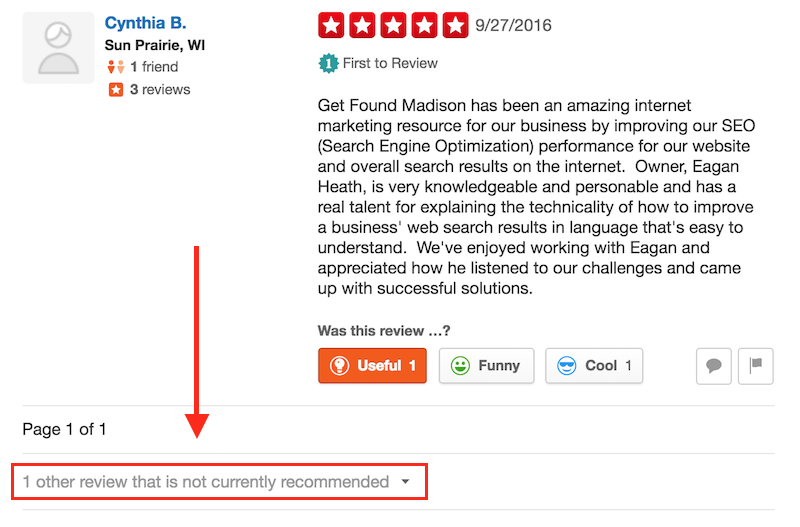 A great 5-star review from a Madison-area interior designer who now does custom drapery and window design. Thanks Cynthia!
Wait, what's this at the bottom about "1 other review that is not currently recommended?" Oh…it's another 5-star review from a happy client…that no one else can see.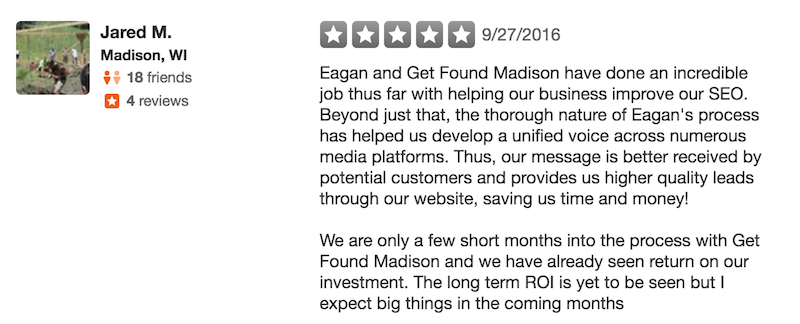 We'd be lying if we said our blood didn't boil at least a little that half our reviews aren't visible to the public.
[Ring ring]
Yelp: "Ready to spend $325 a month on ads with us?"
Um…no.
Why Some Yelp Reviews Don't Appear
Watching this video about how Yelp's algorithm hides reviews in an effort to fight spam didn't exactly assuage our concerns either.
In our case, Jared from Functional Integrated Training whose review is hidden has 18 Yelp "friends" and 4 reviews compared to Cynthia's 1 friend and 3 reviews. The more active Yelp user had their review hidden, so what gives?
How Not to Yelp
When we asked Yelp what we could do to make our other five-star review appear, they responded with a well-rehearsed statement they must deliver often: no person flags reviews as not recommended so no person can un-flag them. It's all handled by their secret algorithm so there's no use fighting gravity, might as well buy some ads from them.
Given that search engine optimization entails taking action favored by Google's supposedly secret algorithm, we're less impressed by this automated "man behind the curtain" than we're supposed to be. So let's talk Y.O.: Yelp Optimization.
Yelp Don'ts:
Don't send customers a link to your Yelp page. Yelp can easily tell when traffic comes directly to a company's page from a link, rather than a user searching from Yelp's home page.
Don't aim for multiple reviews in a short amount of time. They should be spread out across days, weeks, months, more "naturally."
Don't have people leave reviews from a computer at your business. That makes them all come from 1 IP address, which is a sure tell.
Either don't be Facebook friends with your clients or don't log into Yelp using your Facebook account. We're speculating on this one, but we're Facebook friends with Jared and not Cynthia, so it's not a stretch to think Yelp noticed. We're running a test by disconnecting our Yelp and Facebook accounts.

This can be done when logged in to Yelp>Account Settings>External Applications>Disconnect from Facebook

We mentioned in our recent post about why and how you should solicit Google reviews that Yelp doesn't want you to solicit reviews. Wait, what? You read that correctly. Yelp wants customers to magically leave you reviews unprompted. So how are you supposed to get more reviews? You know, as in ones that show up for the public to read.
Yelp Do's:
First of all, create, claim and optimize a Yelp page. That means upload 5-10 good pictures of your business, customers, products, services, location, etc. and write a keyword-rich description of what you do. This is good for your SEO generally because Google, Bing and Yahoo check the information and reviews on Yelp. Plus it's an easy link from a website with a 94/100 domain authority. That's one juicy link, folks.
Display a Find Us on Yelp sticker by the door where happy customers exit. That'd be funny to have a separate exit for unhappy customers, but instead we'll just say you should do your best to minimize those anyway. You can order this sticker here. After you earn lots of great reviews, Yelp sends you a People Love Us on Yelp sticker, which you can also sometimes find on eBay if you're in a hurry to have that one.
Respond to negative reviews positively. Yes, those hurt your overall star rating, but you need to show future customers you are attentive to complaints and working to address them. If appropriate, say you're sorry they had a bad experience and offer to make it up to them. You might be surprised how many unhappy customers you can get to change their review/write a new one.
Probably ask for reviews from happy customers anyway, but plan on some of them not appearing. Screw Yelp's stupid guideline, but be smart. Space it out across time, don't ask for reviews in writing, and let people write them from their own phones. If they're not already active Yelp users with multiple previous reviews, just have them write a Google review.
And One Last Yelp Don't (NSFW):
Subscribe to stay up to date with what's new in digital marketing and SEO!

Tags: