Your local business should have a blog; it demonstrates expertise, builds trust with potential customers, and helps you rank higher on search engines.
Maybe you added a "Blog" section to your WordPress site, but there's nothing living there except the default "Hello World" post. Maybe you started out writing a post every week, but it's fizzled out because you couldn't maintain that posting schedule. After all, when you're running a local business, you've got much higher priorities than writing articles, right?
Maybe you never even bothered with the whole blog thing, and you haven't touched your website since your nephew set it up for you last year. Whatever your situation, we want you to understand that blogging is actually crucial for your business.
Why Blogging Matters
Before diving into anything else, we want to banish any misconceptions that blogging doesn't matter for a local business. Blogging is for people who are trying to make a living online, or building weird niche websites, right? It's not for local businesses that are trying to sell real products and services, is it?
Nope. Blogging is important for your business. The above mindset often stems from a misunderstanding of the purpose of blogging. The reasons you should be blogging include building trust with potential customers (which leads to future sales) and improving your search engine ranking (which also creates leads and future sales).
Blogging matters because it benefits your local business and ultimately helps you make more sales. Let's examine these reasons in more depth.
Blogging Matters to Prospective Customers
First, blogging matters to your prospective customers. It is one of the (hopefully many) ways you make a good impression on someone who clicks to your site. What does your website say about you and your business when a user explores it?
An active blog indicates that you care about maintaining a good web presence. It clears away the cobwebs and silences the chirping crickets that haunt a website that hasn't been updated in five years.
As a positive example, take a look at our client KEW Law's blog. At the time of this post, you can look through their archives and see that they have a post going up every 2-3 weeks (sometimes even more frequently).
They are commenting on current events from a legal perspective and discussing topics that are highly relevant for their typical site visitors. This gives the impression that they are very competent and staying current with everything happening in the legal world.
On a more advanced note, we can see with our paid SEO tools that two of their blog posts rank nationally for multiple, highly searched keywords and actually bring in the lion's share of traffic to the site — even more than their Home or About pages.

Blogging Matters to Search Engines
Secondly, blogging is crucial for effective search engine optimization. In fact, it's important in multiple ways.
For starters, simply getting people to spend time on your site is beneficial. Google Analytics tracks how long people are onsite (and even how long they stick around on particular pages). Blogs require time to read — so even if those readers don't convert, they're still helping your SEO.
From an onsite SEO perspective, each blog post is an opportunity to improve your ranking for keywords related to your business. One of the ways you can do this is with internal links — blog posts are terrific for that. As you build up your portfolio of content, you should be able to link to your own articles.
Search engines glean info about pages based on the hyperlink text of links pointing to that page. So you can use keywords within hyperlink text when referencing your own posts, and doing so will strengthen that post's ranking for those keywords.
When crafting your posts, you should be using the skyscraper technique to write posts which are invaluable resources that are better than anything else available online.
Content is king — if you write good content, it will help you rank. The more high quality, trustworthy content you have on your website related to your business, the better you will do in search engines.
And from the offsite SEO side of things, top-notch blog posts are prime link building material. Inbound links to your website and your posts are absolutely priceless when it comes to SEO, especially if reputable sources or big-name sites are linking to you.
People often ask us how to earn links from other websites. Put yourself in the mindset of other bloggers and web publishers: why do you link out to valuable resources? Does it improve your own authority by showing you've read authoritative posts on a subject? Does it add value to the reader to check out another post that goes into more depth?
If you really are writing terrific content, then people will share your content around the web. You will be the owner of that authoritative article that other people link to as a reference.
If your business doesn't have a blog, you are missing out on a lot of SEO potential. A blog lets you feed the search engines fresh, unique content every time you publish, and you also get opportunities for internal and inbound links.
Content Marketing — Trust First, Sales Later
An active blog with authoritative posts tells web searchers that you are an expert in your field. You have knowledge and you are sharing it — you're providing free value to others, which is what every good business does. A well-written blog article can provide value for a reader before they choose to pay you a single penny — and customers love that.
Potential customers want some free value upfront before they decide to give you their money. But how does that help you?
This is the idea behind content marketing. By providing quality content for potential customers, you begin establishing trust. They start viewing you as an authority with a sense of expertise.
Tom might not become a paying customer right away, but he could at some point in the future. Or maybe two months from now, Tom's friend mentions that he's thinking about remodeling his kitchen, and Tom refers him to your company because Tom found your article about modern open kitchen spaces through LinkedIn or Facebook.
The key is building a relationship. Building trust and a positive reputation with people now will lead to sales down the road. This is related to the principle of Authority in Dr. Cialdini's book Influence. When you establish yourself as an authority, potential customers will be more likely to be persuaded to become paying clients.
So What the Hell Do I Write About?
Fair enough. Now that you're convinced about the value of blogging, let's address some of the natural questions that follow.
Finding topics for blog posts can be challenging. You may feel daunted by the task of writing 1000 words, let alone doing so multiple times each month. That's okay! Outsource the writing itself to a freelancer if you need to.
When choosing topics to write about, use your own expertise! If you are running a business in a given field, chances are that you are more knowledgeable about that field than 99% of the general public. You know about the methods, current issues, and recent news in your field — share that expertise with your readers.
There are also tools at your disposal to help you. If your goal is to provide quality content which readers and web searchers will find valuable, then you should answer the questions that people are actually asking. Answer the Public will show you the queries people are searching for, in a very useful and visually-oriented way.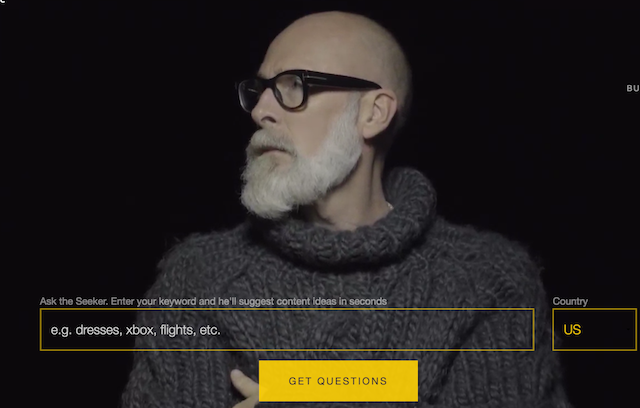 You can use this tool to identify questions you can answer with your blog posts, or topics people want to know more about. It's a terrific site for generating ideas.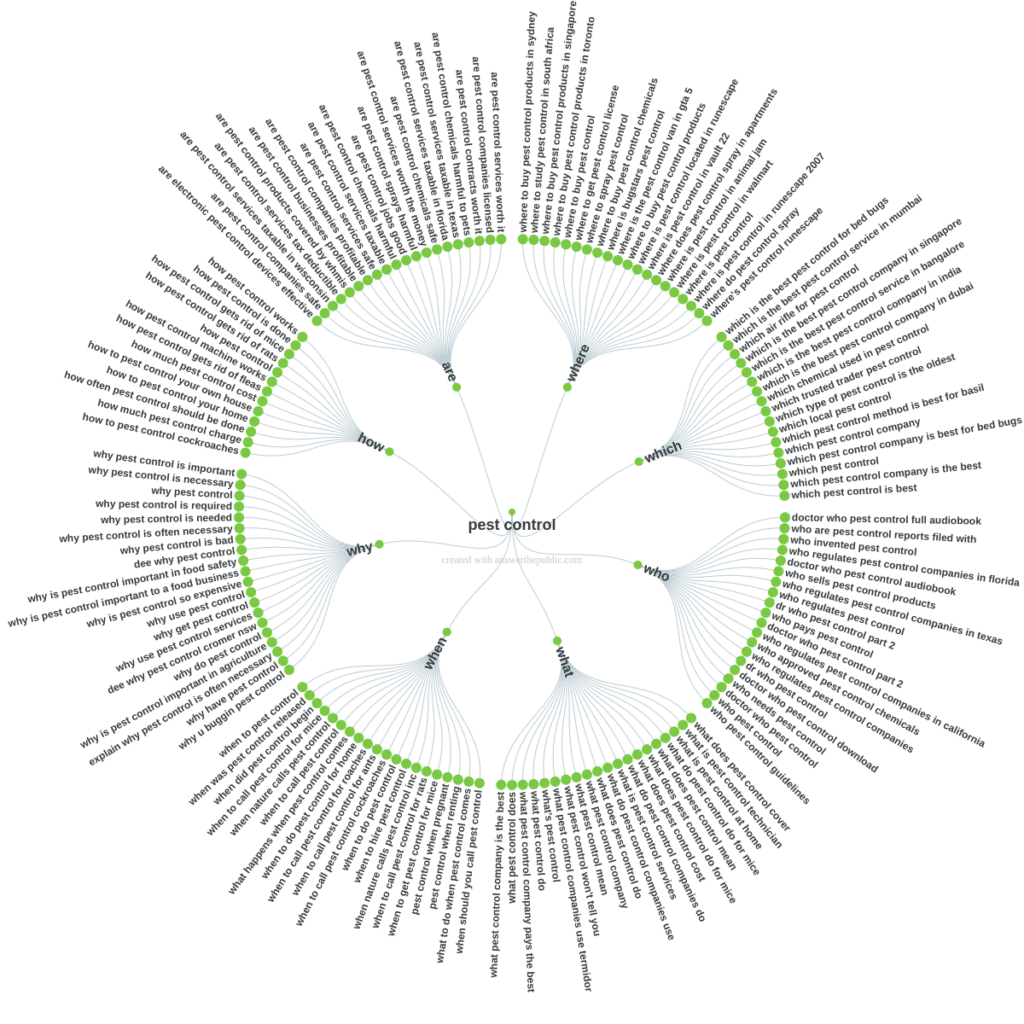 Another tool which you'll find very useful is AlsoAsked.com. It shows you the people also asked questions from Google's result page. These are all excellent subtopics to cover in the same post if it makes sense, or to create separate posts about if it's a distinct topic.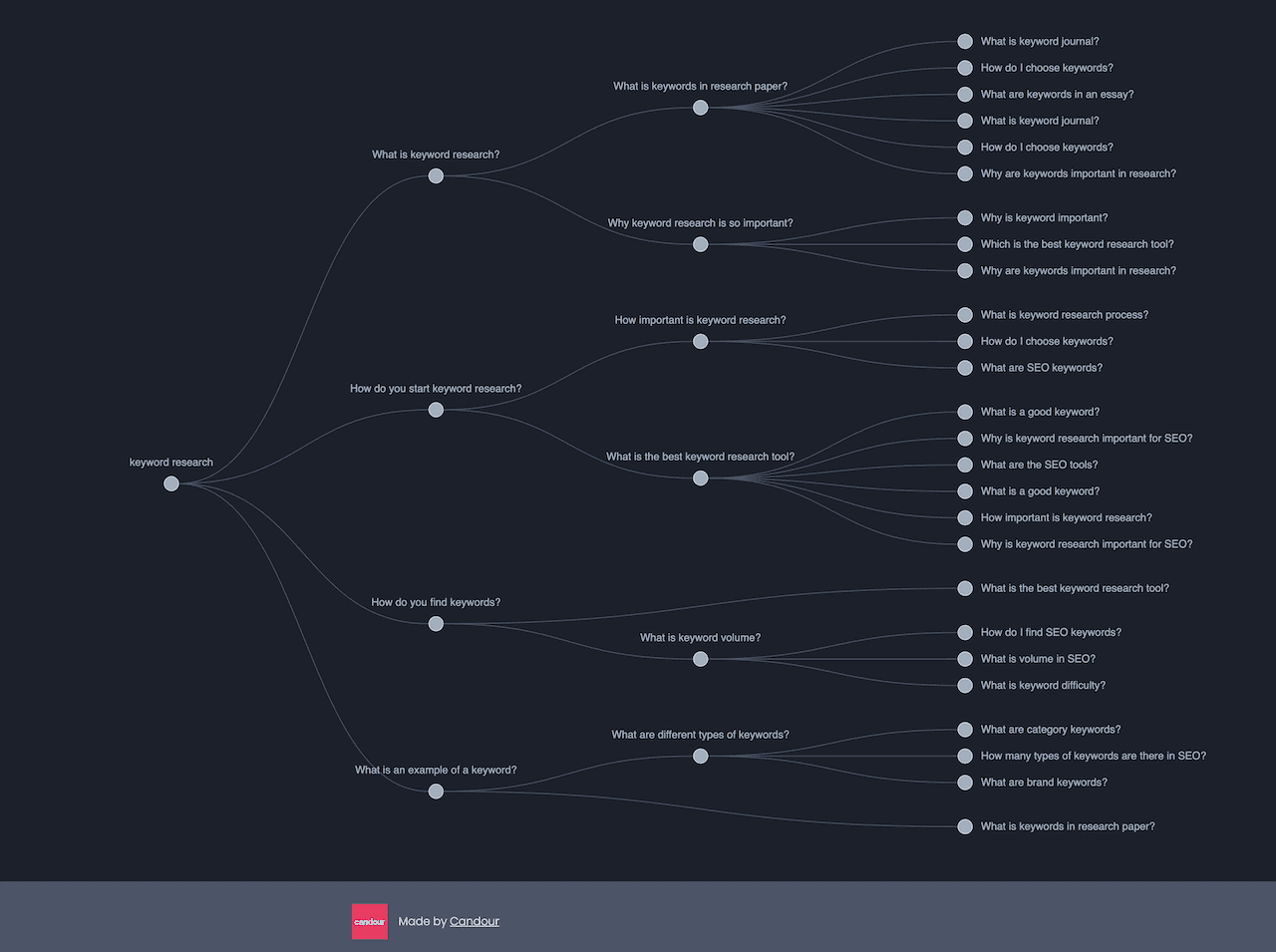 On the same note, pay attention to Google's auto-complete feature, as well as related searches. All of these can give you ideas about what people are searching for. What do they want to know? Which questions can you answer? What expertise can you provide?
How Often Should I Blog?
The first thing we want to say about this is that quality content is more important than frequent content. Don't publish crappy 200-word posts twice a week. Content is king — as we mentioned above, use the skyscraper method and make it your goal to write the absolute best possible post about a given topic or question.
With that said, the most important thing is regularity, not adhering to a particular schedule. Providing consistent, good content is what will establish authority and build up a strong reputation.
For your business, that might be just one really solid post per month, like our client Skyline Services, who have written excellent posts about benefits of cleaning in the workplace, and spring cleaning.
Ideally, aim for posting something every 2 weeks. Two or three posts per month is certainly adequate. A bare minimum would be one lengthy, good quality article each month. And speaking of length…
How Long Should My Posts Be?
We would recommend that you don't ever dip below 500 words, and aim for more than 1000. If you can make your posts longer, then that's even better!
Take a look at this graph — it's from a post by Brian Dean at Backlinko. Clearly, lengthier content has an advantage.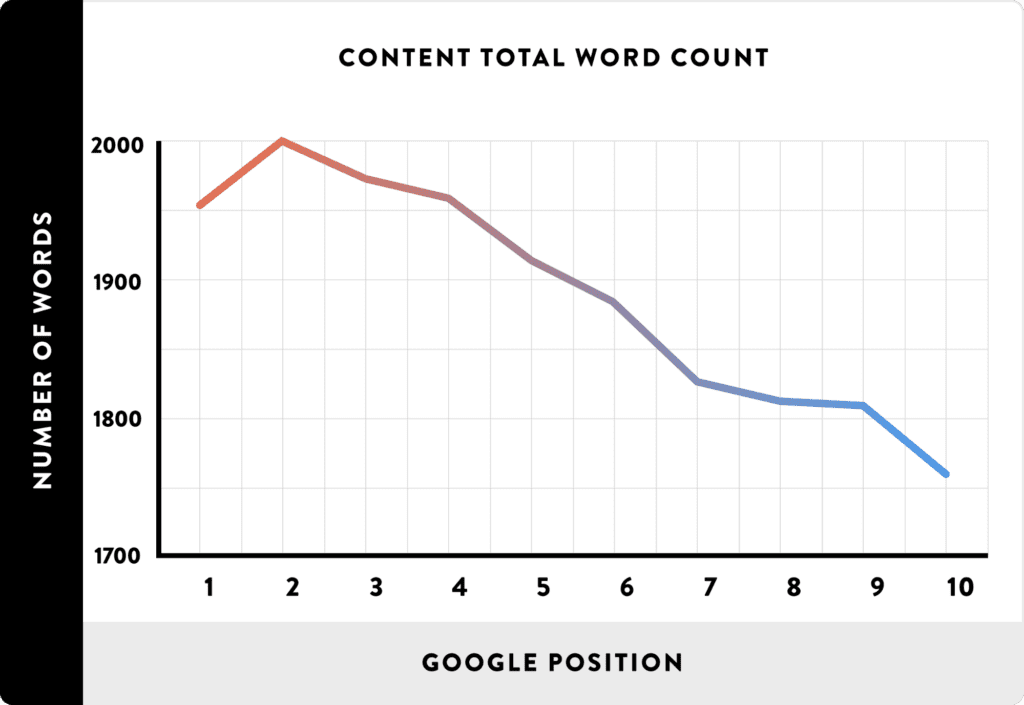 Above all, remember that your goal is to write the authoritative article on a given topic or question. Write enough to deal with the topic, but don't bloat your posts with filler or ramble just to get a higher word count.
When you're organizing a longer post, use subheadings to answer commonly searched questions. This technique makes you more likely to get a featured snippet in Google's so-called "position 0."
Featured snippets have high click-through rates, and a lower-ranking page which gets a featured snippet can potentially steal a lot of clicks from the higher-ranking pages.
Look at the example in the screenshot below, where the result in position 5 (halfway down the first page!) nabs the coveted "position 0" with a featured snippet.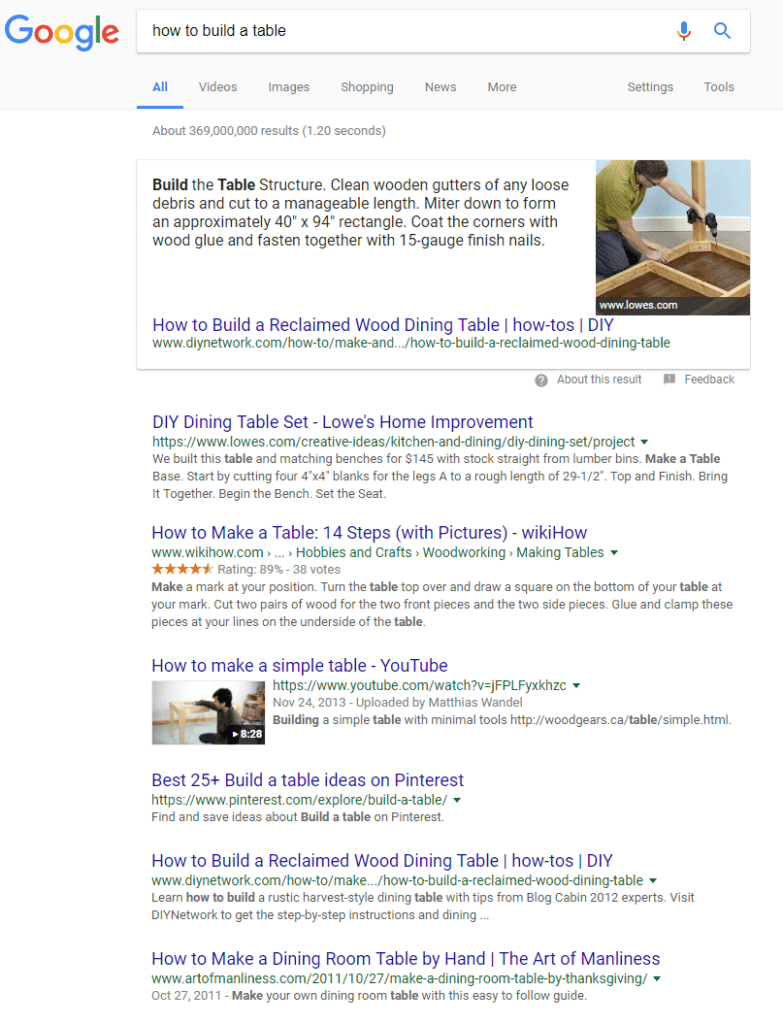 Where and How Do I Promote My Posts?
People need to actually find and read your posts. Some web searchers may stumble across them (and you can increase the chances of that by using good keyword research and crafting your posts to answer the questions people are actually asking and searching for), but if you put a little bit of effort into promoting your articles, you'll get more of those valuable links pointing back to your site.
Twitter is a simple and easy way to promote your content, but it gives mixed results. For one thing, you may or may not have a significant Twitter following. Twitter only makes sense for marketing if your target audience is actually present on Twitter (only certain niches of consumers tend to be active users).
Secondly, there's no guarantee that all of those followers will actually see your tweet, and even less certainty that they will click through to your blog.
Facebook ads, when done correctly, can be quite effective. Facebook is generally a good platform for advertising and sharing blog articles. Especially once you've built up a lot of good content on your blog, promoting that content with a Facebook ads campaign can be beneficial for your business.
Regarding Facebook, note that organic reach has dropped off pretty sharply and if you want many of your followers to actually see your posts, you'll have to pay a little bit. Facebook's algorithms can be unforgiving, and there's no guarantee that 600 followers translates into 600 people viewing your post.
Rather than seeing blogging as a chore that never seems to get done, view it as an opportunity to show your expertise, strengthen your authority, and reach new prospects.
Furthermore, consider the pre-Internet world, in which a business had to get the attention of newspapers and media in order to get publicity. Small local businesses no longer have to rely on those gatekeepers; you can publish your own content. Blogging is really an unbelievable opportunity.
A regularly updated blog with relevant, trustworthy content can make your website stand out from the competition. You'll stand out to web searchers exploring your site, and stand out to search engines as well, which will in turn earn you more readers and business leads.
Ready to learn more?
Subscribe to stay up to date with what's new in digital marketing and SEO!

Tags: